Drain Services in Bakersfield
You Trusted Bakersfield Drain Cleaning Specialists
Clean and clear drains are an essential part of any well-functioning plumbing system, and no one understands that better than Payless Plumbing. We're here to provide comprehensive, efficient, and affordable drain services to customers all over Bakersfield.
Clogs, blockages, or slow drains can affect your daily routine and cause long-term damage if not addressed promptly. Our team leverages over 20 years of experience and state-of-the-art equipment to diagnose and resolve these issues, restoring your system to optimal condition. Whether it's a simple kitchen sink clog or a more complex sewer line issue, trust us to provide high-quality drain services that keep your plumbing system running smoothly.
How Can You Tell When Your Drains Are Clogged?
Spotting a clogged drain can be straightforward if you know what signs to look for. One of the most common indicators is water backing up from sink drains and other appliances, especially if it happens at odd times. For example, if water starts backing up in your shower when you flush, it could mean that your main drain is clogged. If water isn't draining or is draining slower than usual, this could also be a sign of a clog.
Similarly, water pooling around shower drains is another tell-tale sign. You might also observe bubbles in the toilet when running your sink or gurgling sounds from drains even when they're not in use. Unpleasant odors emanating from your drains can also signal that something is stuck, causing the water to back up.
Another less obvious sign is recurrent clogs. If you have to clear your drains or use over-the-counter drain-cleaning solutions regularly, you might have a more serious blockage on your hands. Multiple clogged drains in your home may point to a bigger problem.
What Causes Clogged Drains?
A variety of everyday substances and materials can cause your drains to clog. These blockages often occur when items that shouldn't be disposed of via the sink or toilet end up in your plumbing system.
Some common substances that can clog your drains include:
Food waste: Leftover food particles, especially greasy or starchy ones, stick to the insides of pipes and solidify, causing blockages.
Coffee grounds: Despite their small size, coffee grounds tend to clump together when wet, forming a dense mass that can easily clog pipes.
Hair: Hair, both human and pet, can bind with other substances like grease to form clumps, leading to a blocked drain.
Soap scum: The fat content in soap combines with minerals in water to form a hard residue known as soap scum, which can clog pipes.
Paper products: While toilet paper is designed to break down in water, other paper products like paper towels, wet wipes, and feminine hygiene products are not and can quickly block drains.
Tree roots: In search of water, tree roots can infiltrate sewer lines, causing significant blockages and damage over time.
Remember, the best way to prevent these substances from clogging your drains is to dispose of them correctly and to have regular drain cleanings from a professional like Payless Plumbing.
If your drains need to be cleaned or otherwise serviced, call our Bakersfield drain team at (661) 464-1557 to request a same-day appointment!
Make Payless Plumbing Your First Choice What Makes Us Different?
20+ Years of Experience

With decades of seasoned experience in the industry, we've encountered and successfully resolved every imaginable issue. Get in touch today!

Quality Service at Competitive Prices

Experience professional workmanship without breaking the bank. We prioritize affordability without compromising on quality.

Locally Owned & Operated

As a local business, we have an understanding of the area's needs. We're here to provide professional assistance whenever you need us.

We Offer Emergency Services

Plumbing emergencies can't wait. If you have an issue that needs a quick response, call our team for immediate help.
Drain Repairs, Installations, and Replacements
At Payless Plumbing, we're not just about unclogging drains - we offer a comprehensive range of services that include drain repairs, installations, and replacements. We use top-of-the-line equipment and employ the latest techniques to ensure that the job is done right the first time, minimizing disruption to your everyday life.
Our drain repair services are designed to effectively address any issues with your current plumbing system, rectifying problems that may be causing slow drainage or recurrent clogs. If your home or office is undergoing a renovation, our drain installation services are just what you need to ensure that your new space has effective and efficient drainage. When the damage to your drains is extensive and beyond repair, we offer drain replacement services where we remove the old, damaged sections and replace them with new, high-quality pipes designed to last.
Do you need a drain installed, repaired, or replaced? Call Payless Plumbing in Bakersfield at (661) 464-1557 or contact our drain services team online today!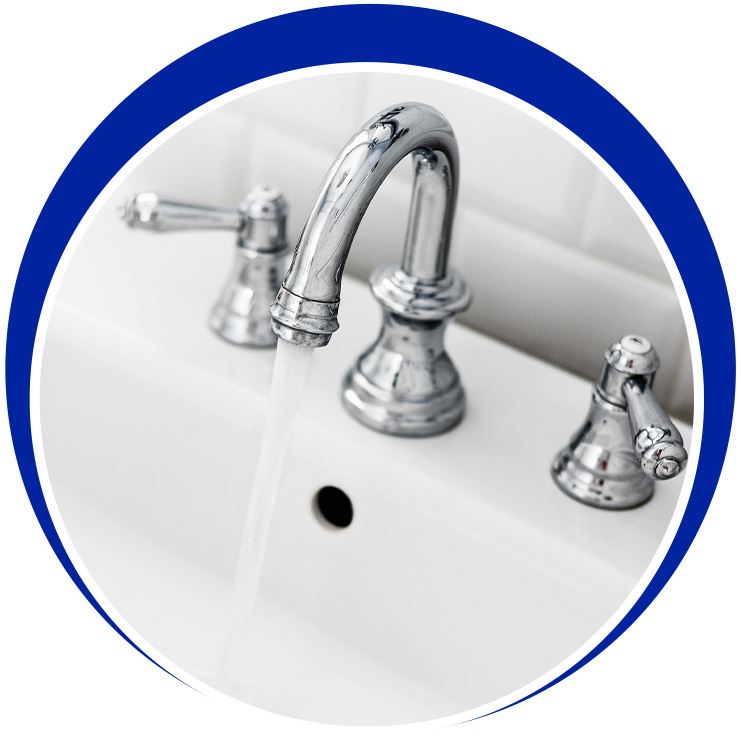 Don't Let Plumbing Issues Linger
Contact Payless Plumbing Today
Get in touch and ensure your plumbing worries are a thing of the past!
A member of our team will be in touch shortly to confirm your contact details or address questions you may have.
Do Your Drains Need Immediate Care?
If you're experiencing frequent or severe clogs, odd smells from your drains, or multiple clogs at the same time, your drains may need immediate attention. These signs often indicate a more serious underlying issue that could escalate if not addressed promptly. Ignoring these issues can lead to further damage, causing costly repairs or replacements in the future.
At Payless Plumbing, we're committed to providing prompt, effective, and affordable emergency services to resolve your drain issues ASAP. Remember, it's always better to handle these problems sooner rather than later. Let us help you ensure your drains are working as they should, keeping your home or business running smoothly.
Request service in just a few clicks on a day that works for your busy schedule!
"Exceptional plumbing skills"

Payless and Chris are my go-to choice for plumbing needs, and I'll definitely reach out to them again in the future!

Ken F.

"Very Professional"

Devin and Bryant did a great job of fixing our plumbing issues in a timely and professional manner. We will definitely use Payless Plumbing & Rooter if another problem arises.

Melissa D.

"Amazing customer service!"

Everything looks and works great. He arrived at the beginning of the time frame and finished quickly. The price was so much better than I was fearing. Every time I have had your company out, I get amazing customer service. Thank you so much!

B. M.