Bakersfield, CA Pipe Bursting
Minimally Invasive Pipe Replacement Solutions for Our Bakersfield Customers
If one of your pipes is leaking, broken, or degraded, repairing or replacing it doesn't have to be a long, messy process – not when Payless Plumbing is here to offer you trenchless pipe bursting services. With pipe bursting, we can destroy the old pipe and install a new one in one seamless process, restoring and reinforcing your plumbing system.
Our team of dedicated professionals is committed to delivering quality service, leveraging their years of expertise and the latest technology in pipe bursting. We aim to provide you with long-lasting solutions that not only address the problem at hand but also help prevent future plumbing issues. With Payless Plumbing, you're choosing reliability, quality, and peace of mind.
What Is Pipe Bursting?
Pipe bursting is a modern and efficient technique for replacing old or damaged pipes with minimal digging or disruption to your property. The process involves using a special bursting head that is larger than the diameter of the existing pipe. This head is inserted into the old pipe, and as it moves through, it essentially 'bursts' the pipe apart, simultaneously pulling a new pipe into place behind it.
This method is highly effective for dealing with a variety of pipe issues, including leaks, corrosion, and blockages. It is also suitable for upgrading old pipes to larger ones, accommodating increased wastewater flow.
The beauty of pipe bursting is that it preserves your landscaping or driveway from extensive digging, making it a preferred choice for many homeowners and businesses. With Payless Plumbing, you can expect a seamless pipe bursting experience that caters to your specific needs, ensuring your plumbing system remains reliable and efficient.
Is Pipe Bursting Right for You?
Pipe bursting is a versatile solution that can be an excellent choice in a wide range of scenarios. It's best applied as a targeted solution, ideal for replacing specific pipes, sewer lines, or water lines.
Pipe bursting is recommended in situations involving:
Aging or deteriorated pipes: Over time, pipes can corrode, decay, or become brittle. Pipe bursting serves as a practical solution for replacing these deteriorated pipes without the need for extensive digging.
Frequent blockages: If your pipes are frequently clogged due to tree root intrusion, scale build-up, or other obstructions, pipe bursting can be an effective way to install a new, clear pipe.
Leaky pipes: If you're experiencing recurrent leaks in your plumbing system that patching or repairs can't seem to fix, pipe bursting can provide a long-lasting solution.
Capacity upgrades: If you want to upgrade your sewage or water supply capacity by installing larger pipes, pipe bursting is an efficient method to achieve this without causing significant disruption to your property.
Keep in mind that every situation is unique, and at Payless Plumbing, we're happy to provide a detailed assessment to determine the best solution for your specific plumbing needs.
Are you interested in solving your plumbing problems with pipe bursting? Call Payless Plumbing in Bakersfield at (661) 464-1557 to request an estimate!
Make Payless Plumbing Your First Choice What Makes Us Different?
20+ Years of Experience

With decades of seasoned experience in the industry, we've encountered and successfully resolved every imaginable issue. Get in touch today!

Quality Service at Competitive Prices

Experience professional workmanship without breaking the bank. We prioritize affordability without compromising on quality.

Locally Owned & Operated

As a local business, we have an understanding of the area's needs. We're here to provide professional assistance whenever you need us.

We Offer Emergency Services

Plumbing emergencies can't wait. If you have an issue that needs a quick response, call our team for immediate help.
Does Pipe Bursting Require a Trench?
One of the advantages of pipe bursting is that it requires minimal trenching. Unlike traditional pipe replacement methods, which often involve digging a trench along the entire length of the pipe, pipe bursting requires only two small access holes. These holes are dug at either end of the section of pipe that needs to be replaced. This technique is often referred to as "trenchless" because it significantly reduces the amount of digging and disruption to your property.
So, if you're concerned about extensive excavation work in your yard, driveway, or landscape, pipe bursting with Payless Plumbing is an excellent solution. This approach not only makes the process faster and less disruptive but also significantly reduces the restoration costs associated with repairing landscapes post-replacement.
Get your pipes repaired faster with pipe bursting from Payless Plumbing – call our Bakersfield team at (661) 464-1557 or contact us online to request same-day service!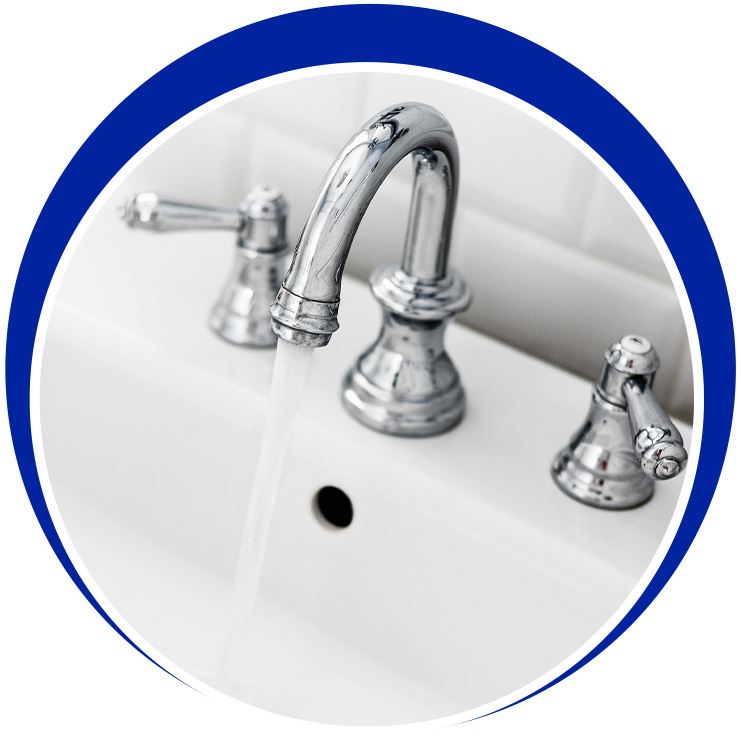 Don't Let Plumbing Issues Linger
Contact Payless Plumbing Today
Get in touch and ensure your plumbing worries are a thing of the past!
A member of our team will be in touch shortly to confirm your contact details or address questions you may have.
Can Pipe Bursting Be Used to Repipe Your Entire Home?
Pipe bursting can undoubtedly be a part of a complete repiping project. However, it's important to note that it might not be suitable for every part of the process. This technique is a great fit for replacing larger, underground pipes that run from your house to the city's water or sewer lines. These pipes are usually located under your yard, driveway, or landscaping, and replacing them with traditional methods would involve a great deal of excavation.
For indoor pipes, within walls, ceilings, or floors, other methods might be more appropriate due to the intricate network and smaller diameter of these pipes. These methods may involve some degree of demolition and reconstruction, but professional plumbers like the team at Payless Plumbing ensure this process is as minimally invasive as possible. Always consult with a professional for the best approach to your specific repiping needs.
Is pipe bursting the answer to your plumbing problems? Call Payless Plumbing in Bakersfield at (661) 464-1557 to learn more about what pipe bursting can do for you!
Request service in just a few clicks on a day that works for your busy schedule!
"Exceptional plumbing skills"

Payless and Chris are my go-to choice for plumbing needs, and I'll definitely reach out to them again in the future!

Ken F.

"Very Professional"

Devin and Bryant did a great job of fixing our plumbing issues in a timely and professional manner. We will definitely use Payless Plumbing & Rooter if another problem arises.

Melissa D.

"Amazing customer service!"

Everything looks and works great. He arrived at the beginning of the time frame and finished quickly. The price was so much better than I was fearing. Every time I have had your company out, I get amazing customer service. Thank you so much!

B. M.