Bakersfield Plumbing Maintenance
Preventative Maintenance and Routine Care for Bakersfield Homes
Investing in regular plumbing maintenance is like taking a preemptive strike against potential disasters. At Payless Plumbing, we're committed to helping Bakersfield homeowners keep their plumbing systems in peak condition, promoting smooth operation and longevity. Our preventative maintenance and routine care services are designed to identify and address minor issues before they escalate into serious problems, saving you time, stress, and money.
With over 20 years of experience, our skilled team understands the intricacies of different plumbing systems, and we bring this expertise to every job we tackle. We believe a well-maintained plumbing system is vital to a comfortable and hassle-free home environment. From pipe inspections to drain cleanings, our comprehensive maintenance services cover all aspects of your plumbing system, providing you with the peace of mind you deserve.
How Much Maintenance Do Plumbing Systems Need?
The exact maintenance tasks your system needs will depend on the various fixtures and appliances that make up your plumbing system, the materials used to build it, and the water quality in your area. However, some standard checks and tune-ups are staples of any maintenance routine.
Most plumbing maintenance routines include:
Inspecting all pipes and fixtures: This includes checking for leaks, corrosion, or other signs of damage. Pipes that are under stress or showing early signs of failure can be identified and repaired or replaced as needed.
Cleaning the drains: This involves clearing out any clogs or blockages in your drains to ensure smooth water flow. Regular drain cleaning can prevent backups and other major plumbing issues.
Servicing the water heater: Your water heater will be inspected for any signs of wear and tear, and necessary repairs or adjustments will be made. This can significantly improve the efficiency and lifespan of your water heater.
Inspecting the sewer line: Using advanced camera technology, plumbers can inspect your sewer line to detect any potential issues, such as tree root intrusion or pipe damage.
By investing in regular maintenance with professionals like the Payless Plumbing team, you can ensure your plumbing system remains in top-notch condition, saving you from costly and stressful repairs down the line.
Make Payless Plumbing Your First Choice What Makes Us Different?
20+ Years of Experience

With decades of seasoned experience in the industry, we've encountered and successfully resolved every imaginable issue. Get in touch today!

Quality Service at Competitive Prices

Experience professional workmanship without breaking the bank. We prioritize affordability without compromising on quality.

Locally Owned & Operated

As a local business, we have an understanding of the area's needs. We're here to provide professional assistance whenever you need us.

We Offer Emergency Services

Plumbing emergencies can't wait. If you have an issue that needs a quick response, call our team for immediate help.
How Often Should You Schedule Plumbing Maintenance?
As a general guideline, we recommend scheduling a complete plumbing maintenance check at least once a year. However, the frequency can vary based on factors unique to your home or business. For instance, older properties with aged plumbing systems may benefit from semi-annual inspections, while newer buildings with modern systems could suffice with annual checks. If you live in an area prone to hard water, more frequent maintenance may be necessary to deal with mineral and scale buildup.
Additionally, if you encounter recurring issues such as slow drains or low water pressure, it's best to schedule a maintenance check right away. Regular maintenance helps identify potential problems in the early stages, potentially saving you from significant repairs and financial burdens in the long run.
Is it time for your plumbing to get a maintenance check? Call our Bakersfield plumbing maintenance team at (661) 464-1557 today to request a same-day appointment!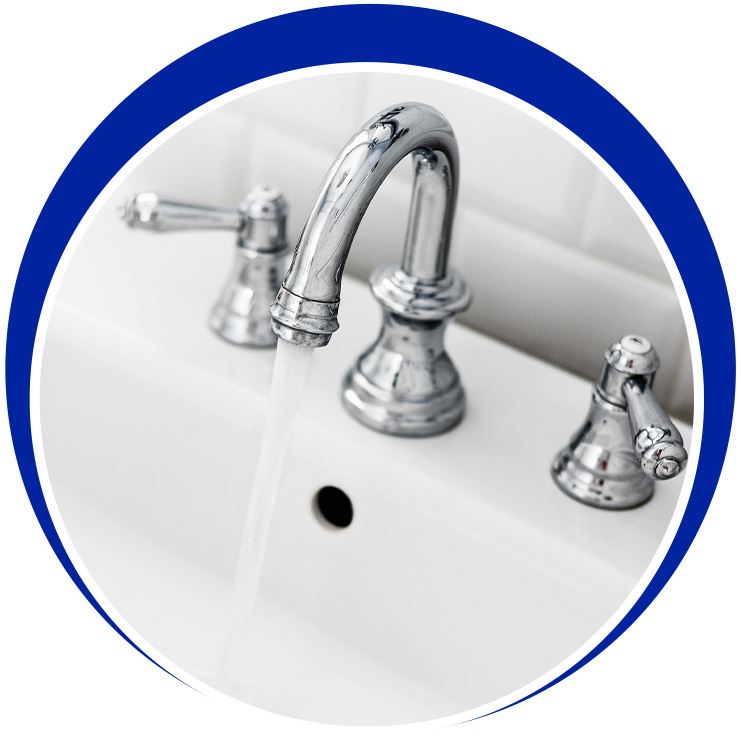 The Long-Term Benefits of Plumbing Maintenance
Regular plumbing maintenance is not just a preventative measure but an investment in your property's long-term health and value.
Regular plumbing maintenance can bring you benefits like:
A longer system lifespan: Regular maintenance helps extend the life of your plumbing fixtures and pipes, ensuring they can continue functioning efficiently despite any wear and tear they may accumulate.
Cost savings: Early detection and resolution of plumbing issues can save you from costly repairs and replacements further down the line.
Improved efficiency: Routine maintenance ensures your plumbing system and appliances operate at their peak efficiency, which can lead to significant savings on your water and energy bills.
Prevention of emergency breakdowns: Regular inspections can identify potential problems before they escalate into emergencies, saving you from unexpected disruptions and stress.
Enhanced home comfort: A well-maintained plumbing system ensures consistent water pressure, efficient drainage, and a reliable supply of clean, hot water, contributing to a comfortable home environment.
Better property value: Maintaining your home's plumbing can increase its value, proving beneficial if you plan to sell in the future.
With Payless Plumbing's expert maintenance services, you can enjoy benefits like these and more. Our plumbing maintenance team will do whatever we can to keep your plumbing system in perfect working order.
Explore the benefits of regular plumbing maintenance when you call Payless Plumbing at (661) 464-1557 or reach out to our Bakersfield team online!

Don't Let Plumbing Issues Linger
Contact Payless Plumbing Today
Get in touch and ensure your plumbing worries are a thing of the past!
A member of our team will be in touch shortly to confirm your contact details or address questions you may have.
The Easiest Way to Maintain Your Plumbing
The easiest and most effective way to maintain your plumbing system is to entrust it to a professional plumbing maintenance team like Payless Plumbing. Our expert crew utilizes a combination of experience, advanced tools, and deep knowledge of plumbing systems to provide maintenance services that are comprehensive and efficient. We meticulously inspect, clean, and service your plumbing components, ensuring every element is in optimal working condition.
While DIY maintenance can seem tempting, it often lacks the precision and thoroughness that professional service provides. Simple oversights can lead to escalating issues, resulting in costly repairs. On the other hand, a professional team can correctly identify and address potential problems in their early stages, ultimately saving you money, time, and hassle.
Request service in just a few clicks on a day that works for your busy schedule!
"Exceptional plumbing skills"

Payless and Chris are my go-to choice for plumbing needs, and I'll definitely reach out to them again in the future!

Ken F.

"Very Professional"

Devin and Bryant did a great job of fixing our plumbing issues in a timely and professional manner. We will definitely use Payless Plumbing & Rooter if another problem arises.

Melissa D.

"Amazing customer service!"

Everything looks and works great. He arrived at the beginning of the time frame and finished quickly. The price was so much better than I was fearing. Every time I have had your company out, I get amazing customer service. Thank you so much!

B. M.