Gas Line Plumbing in Bakersfield
Safely Installing, Repairing, and Replacing Gas Lines for Our Bakersfield Customers
When it comes to gas line plumbing, nothing matters more than safety and reliability. At Payless Plumbing in Bakersfield, our team of skilled professionals is dedicated to ensuring the well-being of your home or business, offering exceptional gas line services that you can trust.
Whether you need a new gas line installed, a routine repair, or a complete replacement, we've got you covered. Leveraging our 20 years of training and experience, we provide seamless services, adhering to the highest safety standards and delivering solutions designed to last.
How Often Should You Replace Your Gas Line?
The lifespan of your gas line can vary based on several factors, including the material of the pipe, the condition of the surrounding soil, and how well the pipe has been maintained. However, a good rule of thumb is to consider replacement every 50 to 60 years. This timeframe can be shorter in cases where a gas line may have been exposed to harsh environmental conditions or where there have been significant changes in the usage of gas appliances.
It's important to remember that this is just a guideline and not a hard-and-fast rule. Gas lines do not come with an expiration date, and sometimes, they may need replacement much sooner. Regular inspections and maintenance are crucial to identifying potential issues before they escalate.
Always Get a Broken Gas Line Serviced ASAP
If your gas line is broken or malfunctioning, it is crucial to get it serviced immediately. A broken gas line can pose a significant risk to your health and safety, potentially leading to gas leaks, fires, or even explosions. Knowing the symptoms of a broken gas line is of the utmost importance.
Call our gas line plumbers immediately if you notice:
A distinct foul smell: Natural gas is colorless and odorless. However, utility companies add a fragrance similar to rotten eggs to help identify leaks. If you notice this scent, especially near your gas appliances, call a professional immediately.
Hissing sounds: A hissing sound coming from the area around your gas lines can indicate a leak. This sound is the result of gas escaping from a small hole.
Dead or discolored vegetation: If you see patches of dead or discolored vegetation in your yard near the gas line, this could be a sign of a leak. Gas restricts oxygen to plants, causing them to die or change color.
Physical symptoms: Exposure to natural gas leaks can cause physical symptoms, including nausea, headaches, dizziness, and eye and throat irritation. If you or your family members experience these symptoms, evacuate the house and contact a professional right away.
Remember, if you observe any of these signs, do not hesitate to contact the team at Payless Plumbing. Your safety is our top priority.
Get your gas line serviced quickly, safely, and effectively by calling Payless Plumbing in Bakersfield at (661) 464-1557!
Make Payless Plumbing Your First Choice What Makes Us Different?
20+ Years of Experience

With decades of seasoned experience in the industry, we've encountered and successfully resolved every imaginable issue. Get in touch today!

Quality Service at Competitive Prices

Experience professional workmanship without breaking the bank. We prioritize affordability without compromising on quality.

Locally Owned & Operated

As a local business, we have an understanding of the area's needs. We're here to provide professional assistance whenever you need us.

We Offer Emergency Services

Plumbing emergencies can't wait. If you have an issue that needs a quick response, call our team for immediate help.
Does Your Property Need Multiple Gas Lines?
Many modern homes and businesses utilize multiple gas appliances, which means they might need multiple gas lines. If your property is home to a gas stove, gas water heater, gas fireplace, outdoor grill, or gas furnace, each would require a dedicated gas line. Additionally, if you're considering a home expansion or adding a new gas appliance, a new gas line might be necessary. It's essential to have these gas lines installed, repaired, or maintained by professionals like us at Payless Plumbing to ensure safety and efficiency. By employing our top-notch services, you can rest assured that your gas line needs will be handled with utmost skill and care.
If you have questions about your property's gas line plumbing needs, call our Bakersfield office at (661) 464-1557 or contact Payless Plumbing online!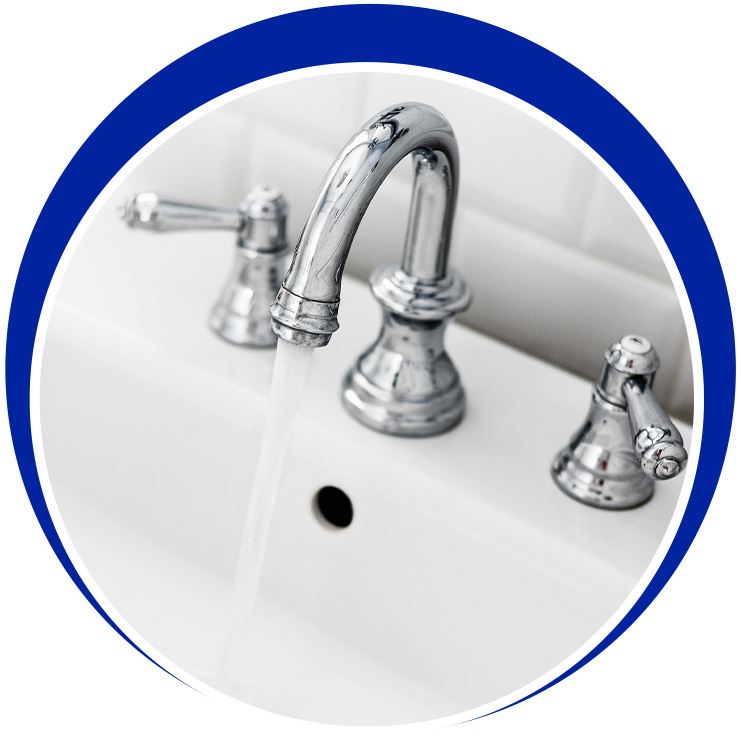 Don't Let Plumbing Issues Linger
Contact Payless Plumbing Today
Get in touch and ensure your plumbing worries are a thing of the past!
A member of our team will be in touch shortly to confirm your contact details or address questions you may have.
Gas Line Services Designed to Keep You Safe
At Payless Plumbing, we prioritize your safety, comfort, and satisfaction above all else. Our highly skilled team specializes in providing top-notch gas line plumbing services, aiming to ensure your home remains a safe and comfortable haven for you and your family. If you suspect a leak or face any issues with your gas lines, we recommend you take advantage of our emergency services for immediate assistance.
These comprehensive services can not only rectify the issue at hand but also prevent potential hazards that could pose a risk to your home and loved ones. Remember, gas line issues require immediate attention and should not be left unattended, as they can lead to serious consequences. With Payless Plumbing, you can rest assured that your gas line needs are in competent, reliable hands, ensuring your property stays safe and functional.
Request service in just a few clicks on a day that works for your busy schedule!
"Exceptional plumbing skills"

Payless and Chris are my go-to choice for plumbing needs, and I'll definitely reach out to them again in the future!

Ken F.

"Very Professional"

Devin and Bryant did a great job of fixing our plumbing issues in a timely and professional manner. We will definitely use Payless Plumbing & Rooter if another problem arises.

Melissa D.

"Amazing customer service!"

Everything looks and works great. He arrived at the beginning of the time frame and finished quickly. The price was so much better than I was fearing. Every time I have had your company out, I get amazing customer service. Thank you so much!

B. M.