Residential Plumbing Services in Bakersfield, CA
Comprehensive Care for Home Plumbing Systems
At Payless Plumbing, we understand that a well-functioning plumbing system is the backbone of a comfortable, hassle-free home. Whether it's a minor leak repair, a major overhaul, or routine maintenance, our expert team stands ready to deliver top-notch residential plumbing services to homeowners throughout Bakersfield, California. With us, you can expect timely, reliable, and affordable solutions tailored to your specific needs.
Over our 20 years in the plumbing business, we've handled an expansive array of residential plumbing challenges, honing our skills and strengthening our knowledge. We're committed to ensuring your home's plumbing operates at peak efficiency, delivering clean water when you need it and carrying away waste without a hitch. With our same-day services and our emergency availability, our aim is to minimize disruptions and optimize your home's plumbing health.
What Plumbing Services Does Your Home Need?
Your home may require a variety of plumbing services to ensure the smooth and efficient functioning of your system.
Our residential plumbing services include:
Whatever your residential plumbing needs, you can count on us for top-quality, affordable, and reliable services.
Get all the residential plumbing services your Bakersfield home needs by calling Payless Plumbing at (661) 464-1557!
Make Payless Plumbing Your First Choice What Makes Us Different?
20+ Years of Experience

With decades of seasoned experience in the industry, we've encountered and successfully resolved every imaginable issue. Get in touch today!

Quality Service at Competitive Prices

Experience professional workmanship without breaking the bank. We prioritize affordability without compromising on quality.

Locally Owned & Operated

As a local business, we have an understanding of the area's needs. We're here to provide professional assistance whenever you need us.

We Offer Emergency Services

Plumbing emergencies can't wait. If you have an issue that needs a quick response, call our team for immediate help.
Have Questions? Call Our Plumbers!
At Payless Plumbing, we offer comprehensive residential plumbing troubleshooting services to efficiently diagnose and address any concerns you may have about your home's plumbing system. Our experienced team utilizes advanced diagnostic tools and techniques to quickly identify the root cause of any plumbing issue, whether it's a persistent leak, inconsistent water temperature, low water pressure, or slow draining. We understand the intricacies of residential plumbing systems, allowing us to pinpoint problems and provide effective solutions in a timely manner.
In addition to swift and accurate troubleshooting, we also prioritize clear, open communication. We believe that you, as a homeowner, should be fully informed about your plumbing system's condition. Our plumbers will explain the problem at hand in easy-to-understand terms, guide you through your options, and recommend the most effective and cost-efficient solutions. This way, you are always in the driver's seat, making informed decisions about your home's plumbing. With Payless Plumbing, you can trust that we have your best interests at heart.
Get the plumbing answers you're looking for by calling our Bakersfield residential plumbing professionals at (661) 464-1557 or starting a conversation with us online!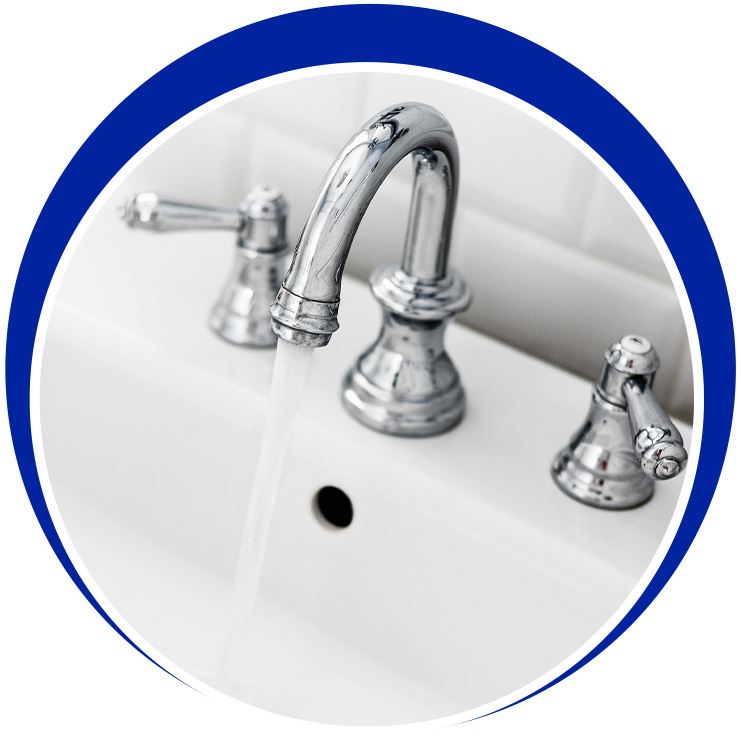 Don't Let Plumbing Issues Linger
Contact Payless Plumbing Today
Get in touch and ensure your plumbing worries are a thing of the past!
A member of our team will be in touch shortly to confirm your contact details or address questions you may have.
Solutions for Every Customer and Every Budget
At Payless Plumbing, we pride ourselves on our ability to provide a broad range of flexible, affordable, and practical solutions based on the individual needs and budget constraints of each customer. We understand that every home and every plumbing issue is unique, so we tailor our approach accordingly, helping you find the most suitable service for your situation. Whether it's a minor repair, a significant renovation, or ongoing maintenance, we're dedicated to delivering top-quality work that doesn't break the bank.
We also understand that unexpected plumbing issues or large projects can put a strain on your finances. To help you manage these costs, we offer various financing options. Our team will work with you to create a payment plan that aligns with your budget, enabling you to get the plumbing services you need without the financial stress. With Payless Plumbing, you can trust that we're committed to providing excellent service that's accessible and affordable for all.
Request service in just a few clicks on a day that works for your busy schedule!
"Exceptional plumbing skills"

Payless and Chris are my go-to choice for plumbing needs, and I'll definitely reach out to them again in the future!

Ken F.

"Very Professional"

Devin and Bryant did a great job of fixing our plumbing issues in a timely and professional manner. We will definitely use Payless Plumbing & Rooter if another problem arises.

Melissa D.

"Amazing customer service!"

Everything looks and works great. He arrived at the beginning of the time frame and finished quickly. The price was so much better than I was fearing. Every time I have had your company out, I get amazing customer service. Thank you so much!

B. M.