Sewer Camera Inspection in Bakersfield, CA
When your home or business has a problem with sewer line or drain backups, it is imperative to get to the root of the issue. Any plumber can come in and snake the line in hopes of removing the clog. However, without a proper sewer camera inspection, you'll never know the exact cause of the plumbing problem. In addition, without an appropriate fix of the problem, the issue will quickly come back. At Payless Plumbing and Rooter Specialist Inc., we provide honest and dependable sewer camera inspection in Bakersfield, CA, and the surrounding areas. We have been providing affordable and reliable plumbing services to businesses and homeowners in our community since 2011.
As a trusted local master plumber, we are known throughout Los Angeles County for our outstanding plumbing and rooter services. From drain cleaning to sewer camera inspections, we've got you covered. We are licensed, bonded and insured for your protection and peace of mind. Our experienced techs will ensure a job well done. We back our work with a 100% satisfaction guarantee. Give us a call at (661) 464-1557 to schedule a camera inspection today.
Trusted Sewer Camera Inspection Specialists Near You
Here at Payless Plumbing and Rooter Specialist Inc., our locally operated business has been helping the residents of the Bakersfield California area since 2011. We are committed to the small business mentality of treating our customers with respect. We work hard to go above and beyond our customers' expectations, and are proud to say that we have turned one-time clients into lifelong customers. When you call our professional plumbers for your sewer inspection, you can be confident that we will get the job done quickly and right the first time. We are always honest and provide accurate upfront pricing, so you know exactly what to expect from us.
When To Schedule a Sewer Camera Inspection in Bakersfield, CA
Sewer Camera inspections are something most people don't think about, but they are very important to the integrity of your home. Here are the top three reasons why you should schedule a video camera inspection.
Purchasing a New Home
Before buying a new home, it is important to determine the condition of the plumbing pipes. A sewer inspection is a relatively intrusive way to monitor the condition of your pipes before you make a final decision. Knowing ahead of time when a collapsed pipe is imminent or corrosion is happening will save you from impending emergency and costly repair.
You Have an Older Home
Pipes don't last forever, if you have an older home, you may not have any drain line leaks yet. However, material corrosion and other minor issues can lead to leaks and breaks down the road. A sewer inspection helps you to spot these issues and make the right repair decisions before it is too late.
Make Payless Plumbing Your First Choice What Makes Us Different?
20+ Years of Experience

With decades of seasoned experience in the industry, we've encountered and successfully resolved every imaginable issue. Get in touch today!

Quality Service at Competitive Prices

Experience professional workmanship without breaking the bank. We prioritize affordability without compromising on quality.

Locally Owned & Operated

As a local business, we have an understanding of the area's needs. We're here to provide professional assistance whenever you need us.

We Offer Emergency Services

Plumbing emergencies can't wait. If you have an issue that needs a quick response, call our team for immediate help.
Take the Guesswork Out
If you have frequent or stubborn clogs in your sewer system, a proper camera inspection can allow the plumber to know the exact cause and location of the clog.
Contact Us Today
A professional sewer camera inspection can save you money on frequent stoppages and water leaks that can't be detected with a naked eye. Payless Plumbing and Rooter Specialist Inc. provides professional sewer camera inspection in Bakersfield, CA, and beyond. Give us a call at (661) 464-1557 to schedule a service today.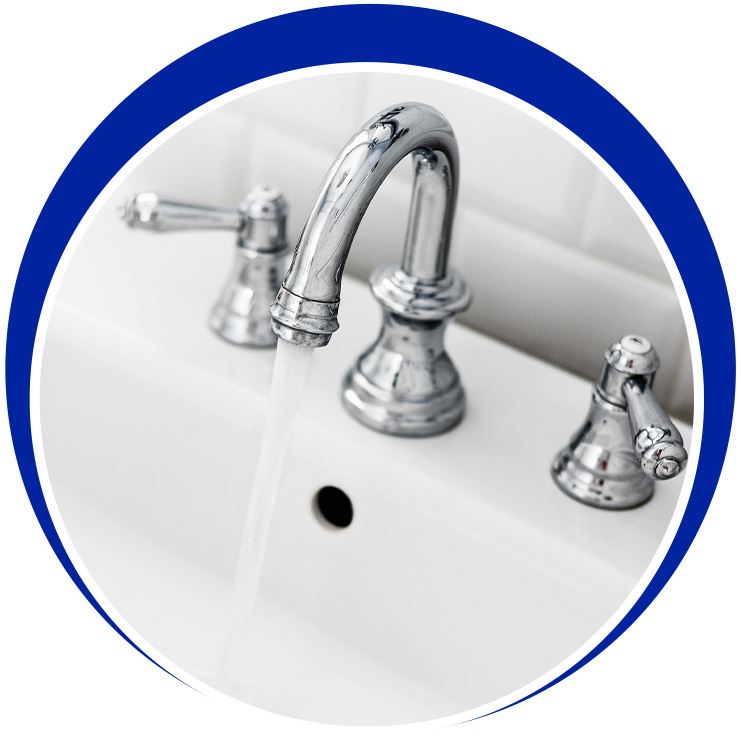 Don't Let Plumbing Issues Linger
Contact Payless Plumbing Today
Get in touch and ensure your plumbing worries are a thing of the past!
A member of our team will be in touch shortly to confirm your contact details or address questions you may have.
24/7 Emergency Service Available
At Payless Plumbing and Rooter Specialist Inc., we understand that plumbing problems often happen when you least expect it. This is why our expert plumbers are available 24 hours a day, 7 days a week for any emergency repairs and installations when needed. Plumbing emergencies mostly involve imminent water damage. This includes clogged sewer lines, burst pipes and leaky water heater tanks. Emergency service is also needed to handle sewage backing out of your drains, multiple clogged drains and overflowing toilets. Don't hesitate to contact our plumbing emergency team if you are experiencing any plumbing emergencies.
The Best Plumbers Bakersfield, CA Has To Offer!
At Payless Plumbing and Rooter Specialist Inc., our goal is to earn your business for life. We are Bakersfield, CA's top choice for residential and commercial plumbing. We specialize in the repair and installation of water heaters, tankless water heaters, toilets, sinks, sewer lines and more. We will provide you with a free consultation to explain all of your available options so that you can choose the scope or work that's right for your home or business. Give us a call at (661) 464-1557 we look forward to serving you soon.
Request service in just a few clicks on a day that works for your busy schedule!
"Exceptional plumbing skills"

Payless and Chris are my go-to choice for plumbing needs, and I'll definitely reach out to them again in the future!

Ken F.

"Very Professional"

Devin and Bryant did a great job of fixing our plumbing issues in a timely and professional manner. We will definitely use Payless Plumbing & Rooter if another problem arises.

Melissa D.

"Amazing customer service!"

Everything looks and works great. He arrived at the beginning of the time frame and finished quickly. The price was so much better than I was fearing. Every time I have had your company out, I get amazing customer service. Thank you so much!

B. M.