Bakersfield Water Heater Services
Water Heater Installations, Repairs, and Replacements in Bakersfield, California
When it comes to the comfort and convenience of your home, a reliable water heater can be a game changer. It's the unsung hero behind hot showers, clean laundry, and freshly washed dishes. At Payless Plumbing, we're well-versed in the importance of a well-functioning water heater, and we're here to ensure yours is performing at its best.
Our expert team in Bakersfield, California, is ready to handle all your water heater needs—from installations and replacements to timely repairs. With our wealth of experience, advanced techniques, and commitment to exceptional service, we'll keep your hot water flowing and your daily routine uninterrupted.
Keep an Eye on Your Water Heater
While water heaters are often overlooked, it's important to pay attention to this essential home appliance and be aware of the signs that it may require repair. Early detection helps prevent small issues from turning into big, costly problems, maintaining the comfort and convenience of your home or managed property.
Signs that your water heater needs to be repaired include:
Unexpected changes in water temperature: If your water is too hot, too cold, or fluctuates between the two, you might have a water heater issue.
Discolored water: Rust-colored or muddy water can indicate that your water heater is corroding or that sediment is building up.
Unusual noises: Rumbling, popping, or crackling noises from your water heater are signs that it's struggling to operate efficiently.
Water leaks around the heater: If you notice pooling water around your water heater, it may indicate a leak or crack in the tank.
Insufficient hot water: If your water heater is unable to provide sufficient hot water, it might be due to an issue with the heating element or thermostat.
A bad odor or taste: If your hot water smells or tastes metallic, it could indicate your water heater is breaking down.
Remember, if you observe any of these signs, it's a good idea to reach out to a professional like Payless Plumbing to inspect your water heater and carry out the necessary repairs.
Make Payless Plumbing Your First Choice What Makes Us Different?
20+ Years of Experience

With decades of seasoned experience in the industry, we've encountered and successfully resolved every imaginable issue. Get in touch today!

Quality Service at Competitive Prices

Experience professional workmanship without breaking the bank. We prioritize affordability without compromising on quality.

Locally Owned & Operated

As a local business, we have an understanding of the area's needs. We're here to provide professional assistance whenever you need us.

We Offer Emergency Services

Plumbing emergencies can't wait. If you have an issue that needs a quick response, call our team for immediate help.
Don't Rely on an Outdated Water Heater
An outdated or worn-out water heater not only compromises your comfort and convenience but could also cost you more in energy bills. As water heaters age, they tend to lose their efficiency, requiring more energy to heat water and increasing your monthly utility costs. Moreover, older water heaters can also be prone to frequent breakdowns, requiring constant repairs, which can add up over time.
Replacing your old water heater with a new, energy-efficient model can lead to significant savings in the long run. Modern water heaters are designed to heat water more quickly and maintain the desired temperature more effectively, reducing energy consumption and offering you a consistent hot water supply whenever you need it. Plus, new water heaters are more likely to have improved safety features to prevent potential hazards, giving you added peace of mind. With Payless Plumbing, you can count on us to guide you through the process and ensure your new water heater is installed correctly and efficiently.
Does your water heater need to be repaired or replaced? Call our Bakersfield team at (661) 464-1557 to request same-day service!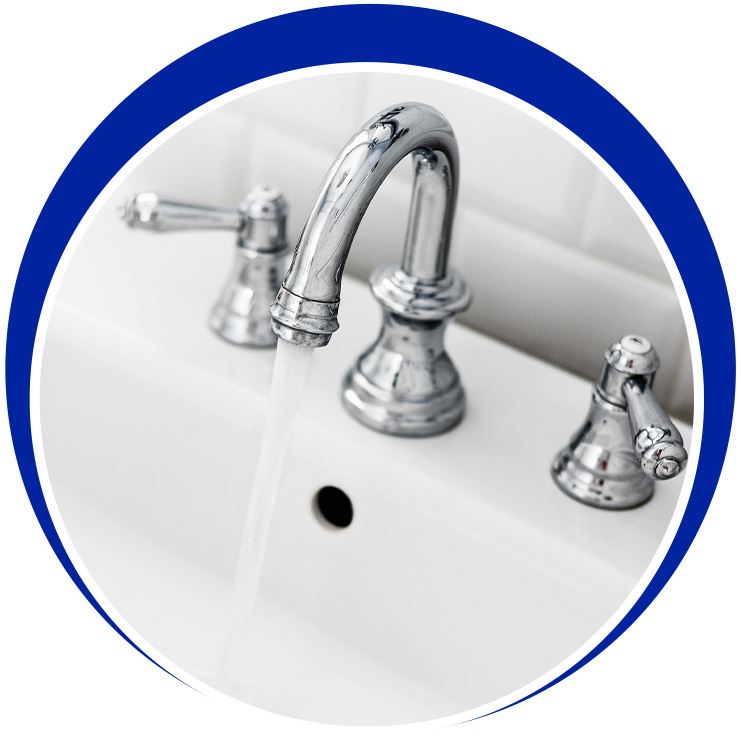 What to Look for In a New Water Heater
When you're investing in a new water heater, you have to consider several factors if you want to ensure you make the best choice for your needs, preferences, and budget.
If you're upgrading your water heater, consider factors like:
Energy efficiency: Look for a unit with a high Energy Factor (EF) rating, as it indicates a more efficient water heater that could save you money on energy bills in the long run.
Size and capacity: Your water heater should be adequately sized for your home and lifestyle. Consider your household's hot water usage patterns and choose a unit that can meet your demand.
Fuel type: Whether gas, electric, or solar, the fuel type should align with your home's setup and your preferences for energy efficiency and cost.
Longevity: Opt for a water heater with a strong warranty, often indicating a longer lifespan and better build quality.
Cost: Consider both the upfront cost of the unit and the ongoing costs of operation and maintenance.
If your hot water demand varies significantly throughout the day, or if you're interested in a more energy-efficient option, you might want to consider a tankless water heater. Unlike traditional units that store and continuously heat water in a tank, tankless systems heat water on demand, which can lead to less energy use. With Payless Plumbing, you can trust our expert team to help you navigate these considerations and choose the water heater that's just right for you.
Make sure your property is equipped with the best possible water heater for your needs – call Payless Plumbing at (661) 464-1557 today to consult with our Bakersfield team!

Don't Let Plumbing Issues Linger
Contact Payless Plumbing Today
Get in touch and ensure your plumbing worries are a thing of the past!
A member of our team will be in touch shortly to confirm your contact details or address questions you may have.
On Call 24/7 for Water Heater Emergencies
At Payless Plumbing, we understand that water heater emergencies can happen anytime and often strike when least expected. That's why we've made it our mission to be available round-the-clock, 24/7, ready whenever possible to provide emergency services and assist you promptly and professionally. Whether it's a sudden breakdown in the middle of the night or a leaky water heater on a Sunday morning, our dedicated team is just a call away.
We also know that quick response times can make all the difference in preventing further damage and disruption. As part of our commitment to superior service, we strive to offer same-day appointments whenever we can, ensuring that your water heater emergencies are addressed swiftly and effectively. Even on weekends and holidays, you can count on Payless Plumbing to deliver the reliable, efficient, and affordable services you need exactly when you need them.
Request service in just a few clicks on a day that works for your busy schedule!
"Exceptional plumbing skills"

Payless and Chris are my go-to choice for plumbing needs, and I'll definitely reach out to them again in the future!

Ken F.

"Very Professional"

Devin and Bryant did a great job of fixing our plumbing issues in a timely and professional manner. We will definitely use Payless Plumbing & Rooter if another problem arises.

Melissa D.

"Amazing customer service!"

Everything looks and works great. He arrived at the beginning of the time frame and finished quickly. The price was so much better than I was fearing. Every time I have had your company out, I get amazing customer service. Thank you so much!

B. M.