Sewer Line Repair & Replacement
Bakersfield Sewer Line Repair and Replacement
All the Services You Need to Care for Your Main Sewer Line
A well-functioning sewer line is the unsung hero of your home's plumbing system, quietly and efficiently disposing of waste and wastewater to keep your home clean and healthy. At Payless Plumbing, we understand the crucial role of the sewer line, and we've honed our expertise to ensure your sewer system gets the top-quality care it deserves. Our highly skilled team offers a comprehensive range of sewer line services, from routine inspections and maintenance to expert repairs and replacements. When it comes to maintaining the health and efficiency of your sewer line, you can count on us to deliver reliable, effective, and affordable solutions.
Is Your Sewer Line Functioning Properly?
A properly functioning sewer line should effectively carry wastewater away from your home without causing any disruptions. However, if you start noticing certain issues around your home, property, or business, it might indicate that your sewer line is broken, clogged, or worn out.
Signs that your sewer line needs to be repaired or replaced include:
Frequent backups and blockages: If your drains are consistently slow or you experience frequent backups, this could signal a problem with your sewer line.
Unpleasant odors: A strong sewage smell around your property is a clear sign of a possible sewer line issue.
Lush patches of grass: If certain sections of your lawn are unusually green or lush, it may be due to sewage leakage from a broken sewer line.
Pest issues: Rodents and insects are attracted to sewage, so a sudden pest issue might be linked to a leak in your sewer line.
Cracks in the foundation: Serious sewer line breaks can cause shifts in the soil that lead to cracks in your home's foundation.
Remember, early detection and repair can save you from more severe and costly damage to your property. If you notice any of these signs, it's best to reach out to a professional plumbing company like Payless Plumbing for a thorough inspection and necessary repairs or replacements.
Sewer Line Cleaning
Just like your drains, your sewer lines also need regular cleaning to function properly. Over time, debris and waste materials can build up in your sewer line, leading to blockages that disrupt the smooth flow of water. Regular cleaning helps to eliminate this buildup, ensuring that your sewer system operates efficiently.
A well-maintained sewer line not only prevents unpleasant backups but also extends the lifespan of your system. It's much like maintaining a clean, unobstructed highway for the waste to travel out of your home. So, think of regular sewer line cleaning as an essential housekeeping routine for your plumbing system.
If your sewer line needs professional care, call Payless Plumbing in Bakersfield at (661) 464-1557 to request same-day service!
Make Payless Plumbing Your First Choice What Makes Us Different?
20+ Years of Experience

With decades of seasoned experience in the industry, we've encountered and successfully resolved every imaginable issue. Get in touch today!

Quality Service at Competitive Prices

Experience professional workmanship without breaking the bank. We prioritize affordability without compromising on quality.

Locally Owned & Operated

As a local business, we have an understanding of the area's needs. We're here to provide professional assistance whenever you need us.

We Offer Emergency Services

Plumbing emergencies can't wait. If you have an issue that needs a quick response, call our team for immediate help.
Does Every Home Have a Sewer Line?
Yes, every home in Bakersfield, California, and indeed, practically every home in urban and suburban areas across the United States, is equipped with a sewer line. This crucial piece of infrastructure connects a home's plumbing system to the city's primary sewer system, enabling wastewater to be safely and efficiently carried away from the property.
In rural areas where a municipal sewer system may not be accessible, homes typically rely on septic systems to handle wastewater. However, with Bakersfield being a developed city, almost all residential properties are tied into the city sewer system using individual sewer lines. These lines are the homeowner's responsibility to maintain, making regular inspection and maintenance services, like those offered by Payless Plumbing, essential for preserving the health and efficiency of your home's plumbing system.
Learn everything there is to know about caring for your sewer line by calling our Bakersfield sewer line repair and replacement team at (661) 464-1557 or reaching out to us online!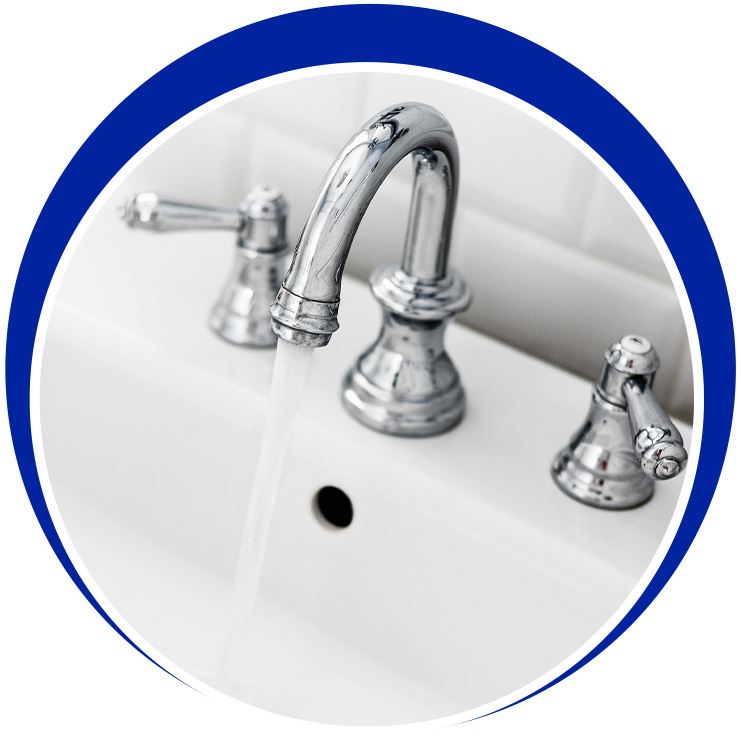 Don't Let Plumbing Issues Linger
Contact Payless Plumbing Today
Get in touch and ensure your plumbing worries are a thing of the past!
A member of our team will be in touch shortly to confirm your contact details or address questions you may have.
Fast, Clean, and Effective Sewer Line Solutions
When it comes to sewer line repairs and replacements, we at Payless Plumbing prioritize speed, cleanliness, and effectiveness. We understand that a sewer line issue can be disruptive, so our team works diligently to complete the necessary work quickly, getting your home back to normal as soon as possible. Utilizing advanced tools and techniques, we perform all repairs and replacements with a keen eye for detail, ensuring every job is done right the first time and reducing the likelihood of future issues.
Additionally, we're committed to minimizing the impact of our work on your property. Our plumbers are trained to maintain a clean and organized workspace, taking care to protect your property from any dirt or debris. We even employ trenchless methods when possible, allowing us to replace your sewer line without extensive digging. This results in a cleaner, faster, and less intrusive repair process. With Payless Plumbing, you can rest assured that your sewer line repair or replacement will be handled with utmost professionalism and efficiency.
Request service in just a few clicks on a day that works for your busy schedule!
"Exceptional plumbing skills"

Payless and Chris are my go-to choice for plumbing needs, and I'll definitely reach out to them again in the future!

Ken F.

"Very Professional"

Devin and Bryant did a great job of fixing our plumbing issues in a timely and professional manner. We will definitely use Payless Plumbing & Rooter if another problem arises.

Melissa D.

"Amazing customer service!"

Everything looks and works great. He arrived at the beginning of the time frame and finished quickly. The price was so much better than I was fearing. Every time I have had your company out, I get amazing customer service. Thank you so much!

B. M.